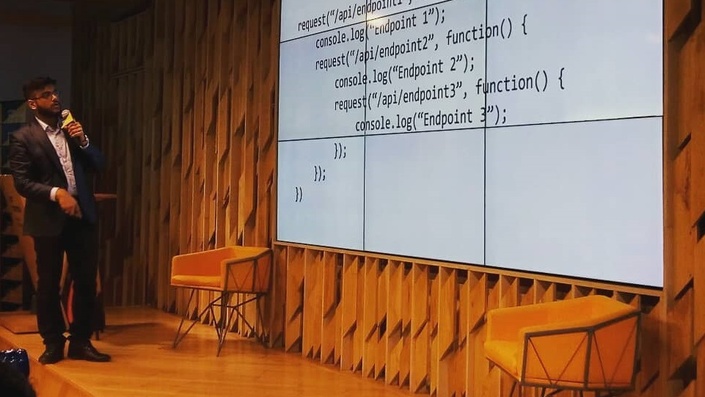 Talks JavaScript Asynchronous
A series of talks on Asynchronous Programming with Javascript by Abhinav Shrivastava
Welcome to the Asynchronous JavaScript Talks!
Here you will find the talks I have delivered on Asynchronous Programming with JavaScript over the years.
I did not fall in love with JavaScript when I first used it. I found a lot of things that were counter-intuitive, those which made simple tasks extremely difficult. After struggling quite I bit though, I was able to see the beauty of it.
At the heart of it lies Asynchrony. This one paradigm of this language makes it a bit difficult to understand, but once you master it, you embark on a love affair.
I want everyone to be able to see the beauty of JavaScript.
So enrol into this free series of talks and fall in love with JavaScript!

Your Instructor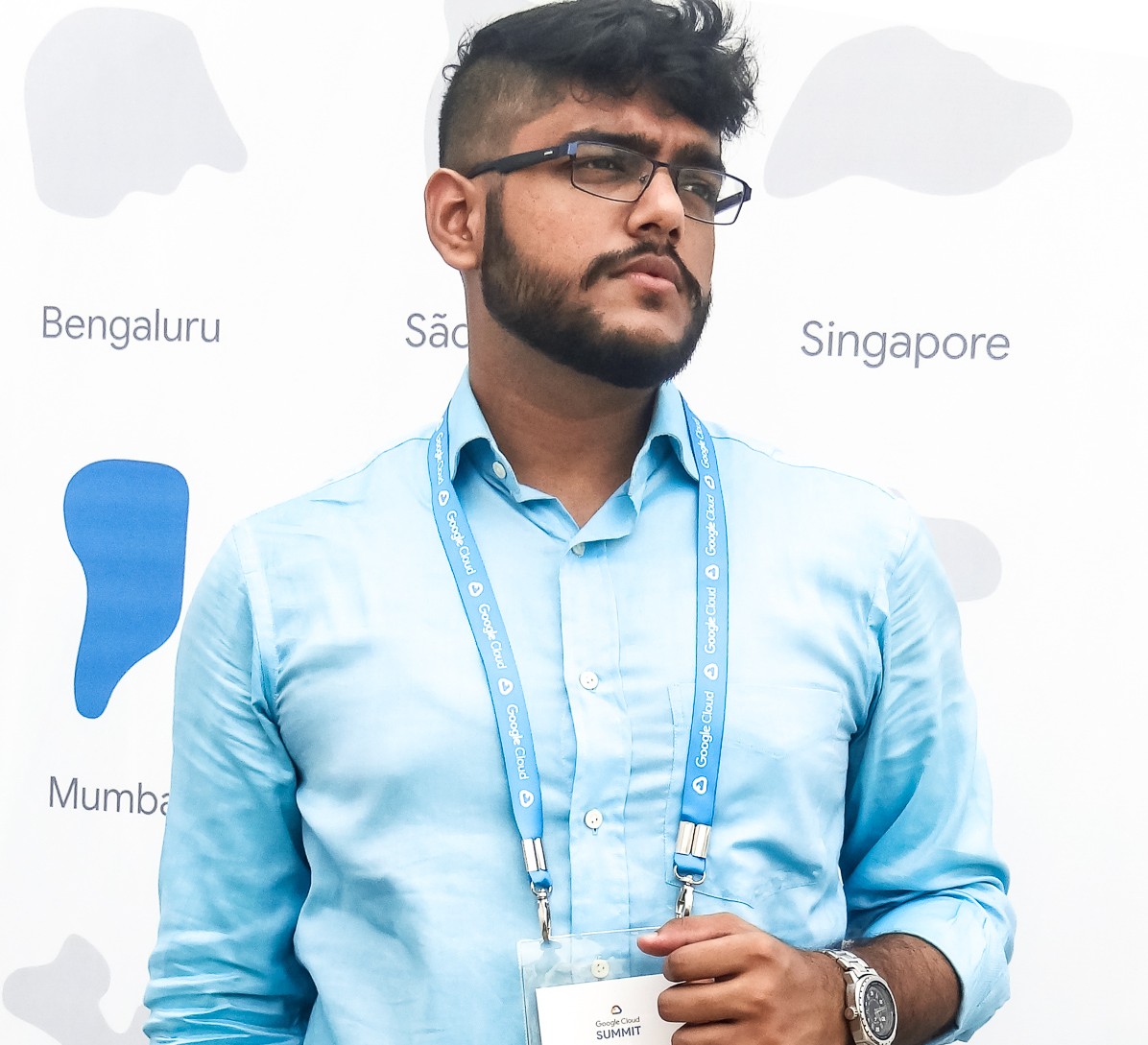 Hi, I'm Abhinav Shrivastava
Currently, I am the founder of Firebase Communities Group, a group of communities in Mumbai, Delhi and Bangalore, focussed on Firebase in particular and cloud technologies in general, where I organise meetups and workshops.
I am a regular speaker at the Mumbai JavaScript Meetup, where I have delivered multiple talks around the theme of asynchronous programming with JavaScript.
I have also founded Learn.Café where you can find all my courses and talks!
Prior to this, I have worked for a digital healthcare startup based out of Mumbai, where I built their technology stack which helped thousands of patients better manage their chronic ailments such as diabetes.
I have also worked with a major consultancy firm on their learning management system, and helped colleges adopt it by creating a framework of curriculum curation that helps students achieve their learning objectives and course outcomes.
Hope you enjoy my courses!
You can find me on
Instagram
Class Curriculum
Asynchonous Thinking with JavaScript
Available in days
days after you enroll
Advanced Asynchronous JavaScript
Available in days
days after you enroll
Asynchronous Control Flow with Streams
Available in days
days after you enroll